Neo Financial Credit Card Review 2022

Neo financial credit card is one of the best credit cards that comes with 3 level cashback rewards and starts with $0 per month. This Neo Financial Credit Card Review will give you some insight regarding the Neo financial cashback rewards compared to as other cashback rewards and how to manage your savings through Neo savings.
Neo Credit Card Features:

Annual: $0


Purchase APR: 19.99% – 24.99%


Cash Advance APR: 21.99% – 26.99%


Digital wallets: Apple Pay and Google Pay


Mobile app: Yes

Card Name & Issuer:
Neo Financial Credit Card

Neo Financial is a start-up fintech company founded by two of the co-founders of Skip The dishes and Kris Read. Its headquarters is situated in Calgary and Winnipeg. Neo Financial has partnerships with Concentra Bank and ATB Financial as well.

Neo financial review

Neo financial is a top-notch credit card that has raised $50 million in seed financing as well. You can earn 5% of an average and unlimited cashback on any thousand local store and Neo partner stores. Neo Financial is providing high-interest savings account, sort of credit cards.

Neo Financial Credit Card Annual fee

Neo financial credit card can be availed for a $0 annual fee. There is no requirement of an annual fee or monthly fee. You can get the most of it without paying anything. We list Neo Financial CC as the best no-fee credit card in Canada.

Although there are some upgrades available to the standard version of the card. Like the plus version which comes with a $2.99 annual fee and ultra-version with a $8.99 annual fee.

Eligibility Requirements for
Neo Financial Credit Card:

You must be a citizen of Canada/permanent resident/temporary resident.


You must have attained the age of majority in your province.


Neo financial credit card isn't available to Quebec residents.

How to apply for
Neo Financial Credit Card:

The application for a Neo financial Credit card is quite simple. The application process is available on the mobile app as well. But few incentives are only available to limited locations of Canada. The process is quite straightforward: –

You just need to download the app and then you can find the option of opening your savings account as well.


The next step is to prove your identity or the documents you provided are correct or not. You may also be asked to provide a picture of yourself and any government-issued identification.


It will hardly take your 3 minutes to approve your application. Then you can get immediate access of your card through online mode. And the physical card will arrive in approximately one week.

Neo financial Cashback
Rewards/Offers:

The Neo financial cashback comes with three-level cashback rewards: –

You can earn an average 5% cashback and unlimited cashback as well at thousands of local and Neo partnered stores.

1% cashback across all purchases.


An exciting bonus offer is also provided where you will get 15% cashback on your first purchase at most partners.


You can also upgrade your plans to boost your cashback rewards.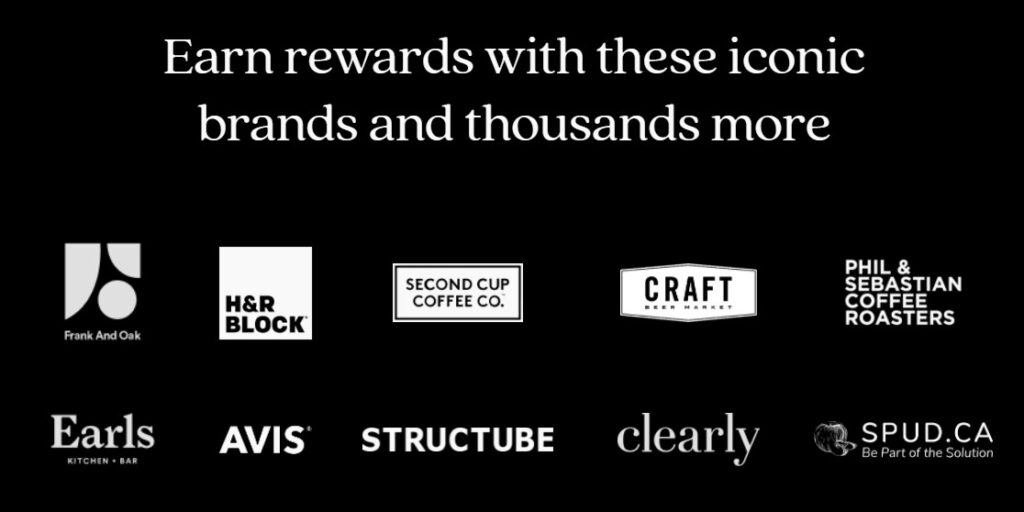 Insurance coverage on Neo Financial Credit Card:

Zero liability protection: Zero liability protection allows you protection against any unauthorized payment done through your Neo Financial Credit card. It covers all your loss against theft or any payment done illegally.


Lock your card: Neo financial gives you the extraordinary feature of locking your card or putting a hold on it. Altogether, you can add a limit to your spending as well to prevent any unnecessary spending.

Neo Financial Credit Card Pros:

Neo Financial Credit Card Cons:

The major drawback is the limited location where the cashback offers can be availed. As you may not earn rewards on some purchases due to your location.


The Quebec residents cannot get the card.


Additional Incentive is provided to only some location.

Editor's review on
Neo Financial Credit Card: –

The Neo Financial credit card is certainly the Best Credit card for Canadians, which is then paired up with an interest rate of 1.55% and extensive cashback rewards. And it is renowned as the most used and convenient credit card when it comes to savings and spending on a specific purchase.

Neo financial credit card is the Best Credit Card in Canada for students in 2022 as it provides the quickest approval process during application and comes with the best cashback offers out of any other credit card in Canada. But you must be wondering what makes the difference here? So, it's their ground-breaking connectivity with Google pay and Apple pay as we know everything has switched to online mode recently, and it's very crucial for everyone to use the convenient product remotely. Neo Financial credit card also gives you a $25 gift voucher promotion and it is accepted everywhere.

The only drawback I can suggest is that it doesn't provide any high-end travel insurance package like those found on expensive $100+ annual fee cards. Otherwise, it is a great option if you are not a freaking traveler and don't care about the insurance packages. Then Neo Financial credit card is a good-to-go option for you.