Magnetic Decompression Pen, Toy Fidget Pen Magnet, Magnetic Fidget Pen, Magnetic Metal Pen, Perfect Stress Relief Gift For Student, Magnetic Toy Pen
Why to Buy Magnetic Decompression Pen? 
The simple answer is to Explore the Power ⚡ of Magnet. This Magnetic Decompression Pen is designed to spread knowledge about Magnetism in a Funny and Creative way by company VEPRIMIN. User can understand various principles of science by transforming magnetic pen to a compass to draw a circle, to a motor by connecting battery, to an Orbit, Revolver, Spring and many toys.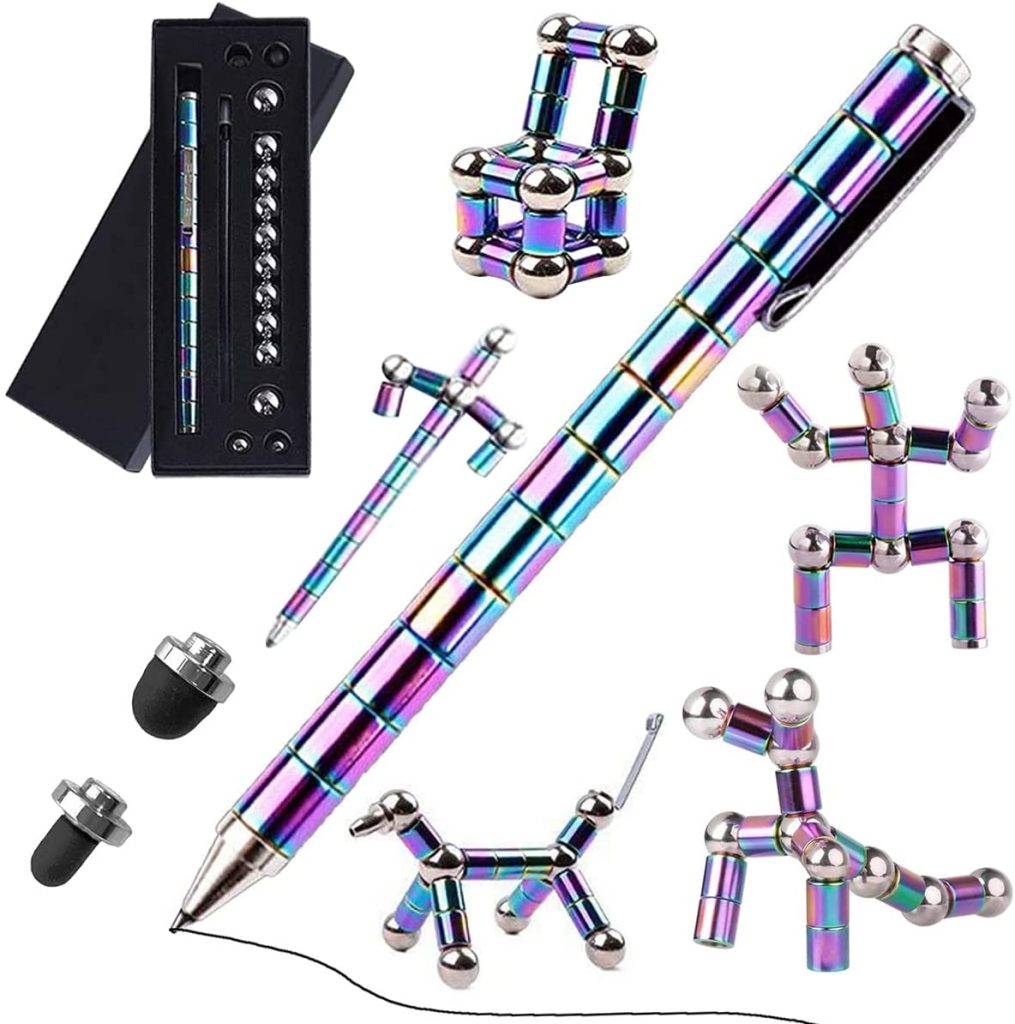 Decompression Magnetic Pen Function
The Magnetic Pen is designed base on principle of magnet 'Repulsion or attraction between two magnets'. This Magnetic Metal Pen is not Just a pen but it is multifunctional and finger fidget toy. Brain-Stormers can be creative as they can, they can transform and convert this Magnetic Fidget Pen to any objects like Robot, Swords, Monsters etc.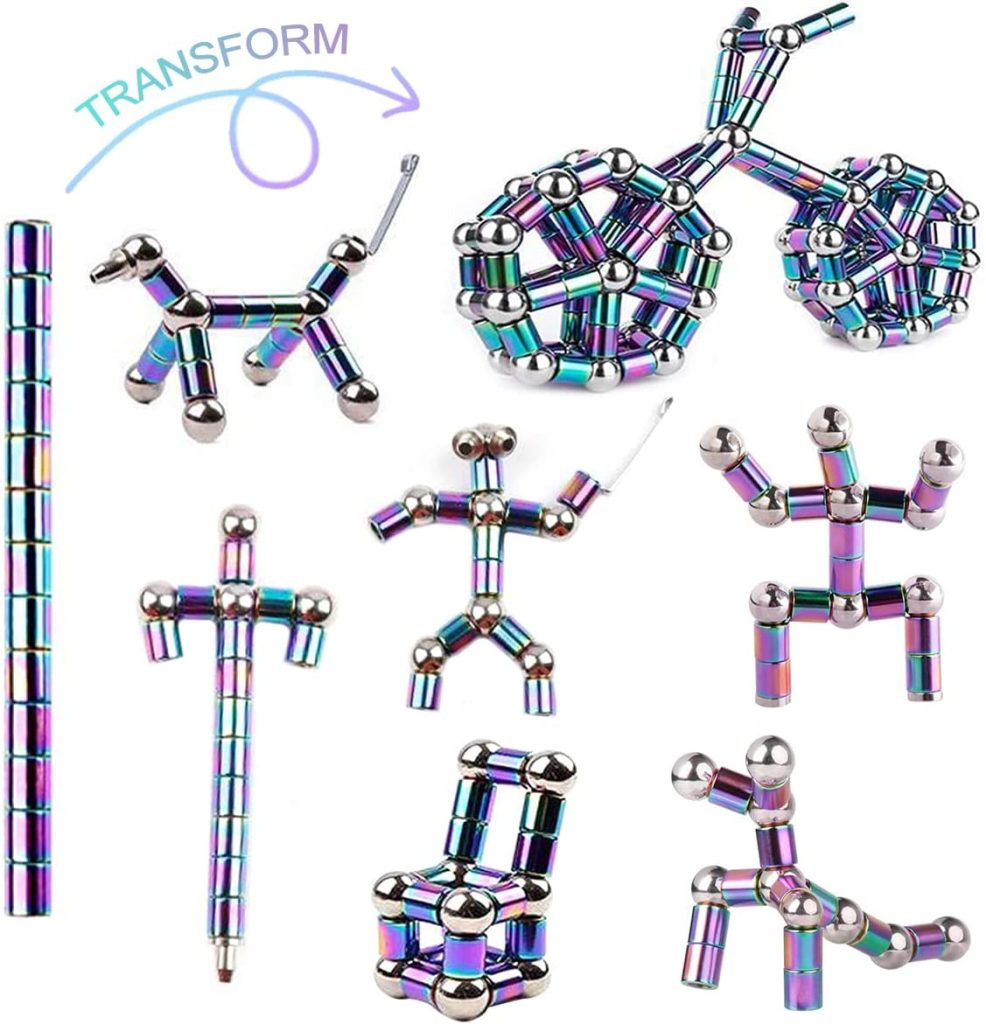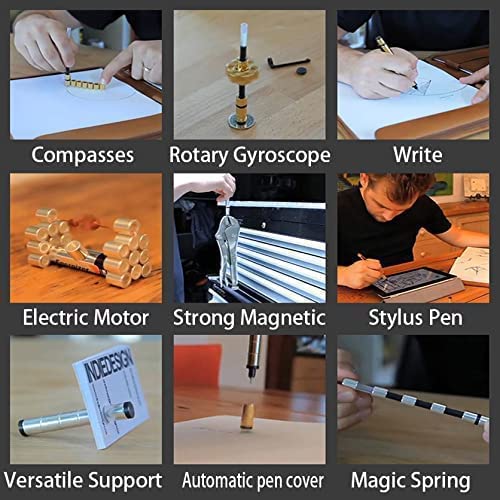 What's in Package?
Magnetic Metal Pen Package Includes Strong Magnetic Cylinders, High Quality Refills, Steel Balls (Large Balls + Medium Balls + Small Balls), Capacitor head/ Stylus, Clip, Pen Holder and Pen Covers.)
Perfect Stress Relief Gift 
Magnetic Decompression Pen is designed to kill boredom. Magnetic Decompression Pen is the best gift for Writing Lovers, Teachers, Tutors, Doctors, Lawyers, Designers and other Brain Stormers.
Quality Refills👌
Our Magnetic Toy Pen refills are redesigned to be more resistant to provide flawless writing experiment to Magnetic metal pen users. There are 3 Quality Refills in Magnetic Decompression Pen.
Caution/Warning for Magnetic Pen users
Decompression Magnetic Metal Pen contains magnets thus It is not recommended to put near electronic appliances, magnetic cards, TV, PC, or Laptop. It is never recommended to use for person who is using electronic health devices such as pacemaker. Magnetic Metal Pen is not recommended for Children under 14 without active supervision of adult. ⚠️ There are small magnets in Magnetic Decompression Pen. Magnets can bind together in the intestines after being swallowed, causing significant or deadly harm. If magnets are swallowed, get medical assistance very immediately.
Seller's Recommendation + Appreciation
If you are buying Magnetic Fidget Pen as a Toy then you should buy 2 pieces so you can perform your creativity and make more objects. If you make unique shape than you can tag us on Instagram: @grinttech . We would be happy to have that shape featured.